Design Patterns
Explained Simply
If you have ever bought any programming books, you might have noticed that there are two types of them: books that are too short to understand the topic and books that are too long making it inevitable that you get bored. We've tried hard to avoid both of these categories with Design Patterns Explained Simply.
This book is fast and simple way to get the idea behind each of the 23 classic GoF design patterns + 3 extra patterns. The book is not tied to any specific programming language and will be good for you as long as you have a basic idea of OOP.
Most chapters are available on the website, so you can check out the simplicity of the language in the book and the way materials are presented.
Why should I buy this book?
It explains design patterns using real-life examples.
It compares patterns and shows how they can be used together.
It's simple. The book is written in clear and simple language that makes it easy to read and understand.
It's short: 119 pages which could be read in 4 hours. There are no useless demos or huge code listings — just clear and easy-to-understand descriptions with many graphical examples.
It's always by your side. You can download it to your phone or tablet and read it whenever you want.
It's convenient. Read it when you have time - for instance, during a long flight or your daily commute.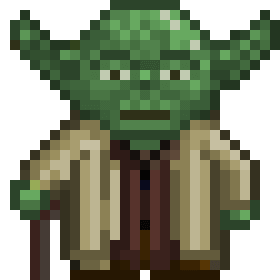 How do I become a programming ninja?
The main difference between a ninja and a novice is the knowledge of secret coding tricks, as well as the awareness of most pitfalls and the ability to avoid them.
Design patterns were created as a bible for avoiding problems related to software design. Doesn't that make it a true ninja's handbook?
Here's what other people say about the book
I did read the book and I enjoyed it a lot. The explanations are really clear and easy to understand. I also am a fan of the general layout of the book which makes learning the patterns not boring.

Jill Skrezyna

La Jolla, USA

I started reading the book, it is very informative especially the examples used in the explanation. I am happy about the investment i have made.

Nanda Kishore Neethimangala

Lyndhurst, USA

I must admit that I ordered the book as an extension of my other study books, so it wasn't entirely new but certainly fun to read. I had a problem which needed to be solved with a few possible patterns and those weren't explained as well as in your book, my compliments for that. You've made it very easy to read and think about design patterns. So basically I really love the book, but I would love to have it in hard copy rather than a PDF file, but that is a problem which I can easily overcome ;).

The other thing about the book is that you start out with a nice cover and go through the book with some Microsoft fonts and styles which I didn't think were quite as nice as the cover.

To conclude my story, the book and it's contents are great. It explains the patterns in a nice and simple way with examples most developers or even non developers can relate to (for example mediator or adapter pattern). The only cons I could find where some styles of the headlines and that it is not available in hard cover :(.

Jaimy Casteleijn

Tilburg, Netherlands

The content is great (esp the example codes), it was a good book for me to read it on my train commute. Plus the website is beautifully designed and I think that makes the online version of the book a great resource.

Syed Haider Abidi

North York, Canada

I'm using the book as a reference for a (pilot) design patterns class I'm taking at work, so I'm just jumping through the sections I need for my class rather than reading it through.

I do like the book's approach as a summary, and I generally find the summaries themselves to be clear, concise, and useful.

The C++ examples are also quite good (Facade in particular is quite amusing and instructive), although they could probably stand to be updated to modern C++ (at least C++03).

Norm Evangelista

Downey, USA

Vilvamoorthy Tamildoss

Cuddalore, India

I'm happy with the book! I haven't finished it yet, but I will once I get more time. I'm in school right now, but am graduating soon. Thank you!

Josh Facchinello

Orlando, USA

As I just read the Design Patterns book by Erich Gamma et. al. I decided to switch to a bit different topic for now and get back to the book later. I managed to upload it to my Kindle successfully, although I guess it would be awesome if you had a paperback version that would make referencing and citation more available.

Apart from that I noticed that there are a lot of useful code examples and I am willing to give some more feedback once I have read the book and used it's advice to improve the design I'm working on.

Krišjānis Rijnieks

Riga, Latvia

I've read the whole book and find it quite useful. However I felt that real-life examples (not code, but those described with pictures) were not always useful for me: the relation of them to a pattern being discussed was not clear for me in some cases. I would suggest to correlate pictures with code examples, or to describe them in more details.

Serj Shlyakhtin

Saint-Petersburg, Russian Federation

I like the book. I've been trying to learn design patterns for years, mostly because they ask about them in job interviews. I like how the book relates each design pattern to others. The repetition helps me. I've only read about the first three or four but it looks good so far.

Robert Sborofsky

Mclean, USA

I don't have mush to say, I started read it on the train. It is a very good book. Very simple and clear, but with the complexity needed! Will finish it later.

I am pretty happy with the book I ordered. I read it already but I think it's more a consulting book that I will be reviewing over and over.

I also bought the antipatterns book which I consider to be pretty good also. For this second I would recomend to have a better design. And I think it could be a good Idea to relate the refactoring patterns you have with the antipaterns.

But in general I'm happy with my books.

Ra Acosta

Guadalajara, Mexico

I am pleased with "Design Patterns Explained Simply". I like the general organization of the chapters into creational, structural, and behavioral and how each chapter begins with the pattern intent. The checklist for each pattern is useful for implementation and the rules of thumb aid understanding. I would have appreciated non-UML diagrams elucidating the design of each pattern, but overall the work is well done. Thank you for a wonderful product.

Jason Wohlgemuth

Bellevue, USA

I haven't made it through the whole book yet, but so far it seems to be pretty good, a lot to wrap my head around. The only bad thing is maybe including some concrete coding examples in the book would be nice, but it's still good you have the examples as downloadable projects.

Daniel Patterson

Canyon Lake, USA

The book is great - I am finally getting to grips with design patterns as you explain it in an easily relatable manner.

I am currently learning swift and it would be great if you could provide some examples of the design patterns using that language.

Wayne Brown

London, Great Britain

I did not buy the book to read it entirely, but to look up a few specifics about patterns now and then.

Regarding recensions, on big online platforms, e.g. with a big A, I have become a bit sceptical the last years when it comes to special or more professional literature. Many can not tell the difference between the seller and the book itself and thus it is often futile to write good recensions, since they "vanish among garbage" being not "polarizing" enough, perhaps due to their objective nature.

But I am happy with my purchase and everything was okay, despite colleagues telling me they did not like that specific book so much. That is a matter of personal taste anyway.

Christopher Herr

Grossbettlingen, Germany

I really like the book. I think it's very much to the point and the examples in the book are great. It's a great book to point less experienced developers to since regardless of your background you can easily understand it by looking at the examples.

Regarding the code samples, I think it's great that you include several languages. I wish the code samples in Java came with a maven pom file so you could easily import them. I also wish that all the code samples were compilable since you get a lot of compilation errors due to the example code which you snip parts of it using … . Perhaps you could just prefix them as a comment like '// …' and still get the point across or '&ltsnip&gt'.

I will definitely point others to this book.

Magnus Lassi

Farmington Hills, USA

I think it's good that the book gives concise explanations on the different patterns as well as highlights similarities and differences among them.

I hope that it could also gives very concise code examples e.g. in Java for each of the patterns.

Chiew Fook Loong

Singapore

Damon McGill

Bakersfield, USA

I'm very happy with the contents. It helped me much understanding some design patterns I had difficulties to catch. The « before and after » examples are really good! The UML diagrams are great also.

For the books, it is very great that you provide an epub. I have a lot of books in pdf, and it doesn't read that well on a tablet.

It is a great work to have it done in several languages and I already advised a colleague of mine.

I was a bit disappointed however when in displacement reading a chapter and then - whoops ! - no code ! I didn't had a look at it before transferring to my tablet. So it suddenly lost, let's say, half of its pedagogy! Altough the ideas are well expressed in the book.

Of course it would be useless to provide a book with the examples code in all languages, but I wish it reflected more the website. Maybe there is a way to easily generate the books with the code examples in a particular language chosen by the user I don't know…

Also, there is no comments in the code sources, contrary to the website. This is sad! And maybe a little - generic - makefile would have been great also for the examples, but this is a detail and just an ease of use.

François Laenen

Menton, France

Книга отличная, помогла мне объяснить студентам концепт шаблонов. Спасибо большое!

Михаил Тимофеев

Dublin, Ireland

The book will be available to you in PDF, EPUB and MOBI formats immediately upon purchase, so you can easily read it on your iPad, Kindle or other portable device.

For

$30.00

summer sale

$19.95 you will get:

Our book Design Patterns Explained Simply.

Archive with code samples for all patterns.

Access to all future editions and updates.

Source of a great programming experience.

And all of this with a 30-day money-back guarantee.

Distributed in
PDF, EPUB, MOBI

30-day money-back guarantee