Project Management AntiPatterns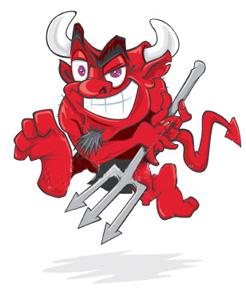 In the modern engineering profession, more than half of the job involves human communication and resolving people issues. The management AntiPatterns identify some of the key scenarios in which these issues are destructive to software processes.
The role of the technical manager is changing. Before ubiquitous electronic mail and intranets, managers were primarily organizational communicators. Management chains conveyed information across organizational boundaries, whereas in the electronic organization, communication can occur seamlessly across space, time, and boundaries.
Traditionally, a key role of management has been to authorize exceptions to rules and procedures. But business-process reengineering (BPR) of organizational structures has changed that role significantly. Before reengineering, organizational boundaries enforced legacy business rules that were often counterproductive. In reengineered organizations, unproductive boundaries are eliminated, and people are empowered to solve problems without management intervention.
In software development, however, managers still play several important roles, in the areas of:
Software process management
Resource management (human & IT infrastructure)
External relationship management (e.g., customers, development partners)
---