Software Architecture AntiPatterns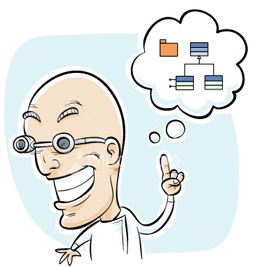 Architecture AntiPatterns focus on the system-level and enterprise-level structure of applications and components. Although the engineering discipline of software architecture is relatively immature, what has been determined repeatedly by software research and experience is the overarching importance of architecture in software development:
Good architecture is a critical factor in the success of the system development.
Architecture-driven software development is the most effective approach to building systems. Architecture-driven approaches are superior to requirements-driven, document-driven, and methodology-driven approaches. Projects often succeed in spite of methodology, not because of it.
Software architecture is a subset of the overall system architecture, which includes all design and implementation aspects, including hardware and technology selection. Important principles of architecture include the following:
Architecture provides a view of the whole system. This distinguishes architecture from other analysis and design models that focus on parts of a system.
An effective way to model whole systems is through multiple viewpoints. The viewpoints correlate to various stakeholders and technical experts in the system-development process.
The following AntiPatterns focus on some common problems and mistakes in the creation, implementation, and management of architecture.